"Our role is to support these young singers"
29 May 2019
For the Finnish tenor Jorma Silvasti this is the third time as the chairman of the Jury in the Mirjam Helin Singing Competition. He warmly remembers the support he once received from the legendary singer Mirjam Helin (1911–2006) after whom the competition is named. "Now I'm very happy if I can somehow help the new generation."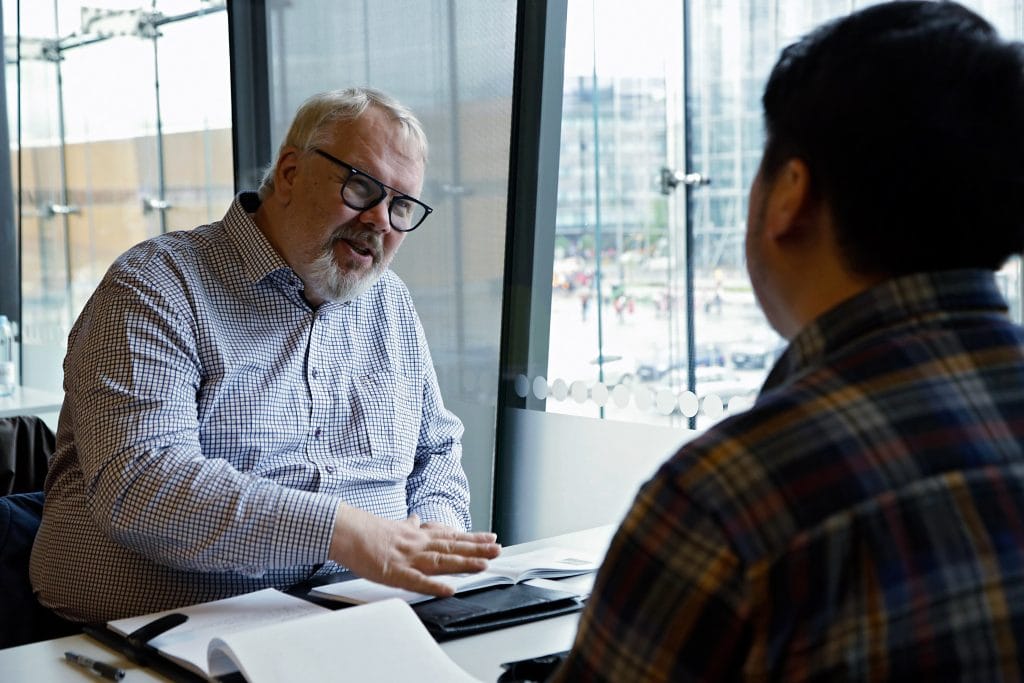 Indeed, the chairman of the Jury regards the competitors as fellow singers and colleagues.
"I have the feeling that young singers are hoping for a contact with more experienced singers. I have tried to lower the threshold and to show that our task is to reach for them, not to judge them from above", says Jorma Silvasti.
This time, there was a record number of applications for the Mirjam Helin competition. The competitors chosen represent all four corners of the globe.
"You would think that as the number of applicants grew there would also be greater differences. But it was not so! It is clear that no matter the continent, the interest in singing and the quality of education have been increasing immensely."
The unprecedented number of applicants also reveals the growing international fame of the Mirjam Helin competition, something the chairman of the Jury is very proud of. According to him, the level of the 2019 competiton is very tight and even.
"We don't have a clear favourite this time. Every finalist is a winner anyway, and every competitor has had his or her own strengths."
The Jury was quite unanimous about the semifinalists, but as always, the list of the finalists was a tricky question.
"It's all part of a music competition. But now, every finalist has earned their place", says Silvasti.
It has been typical for Mirjam Helin competitions that not only the winners but all of the finalists have been embarking to great careers. Jorma Silvasti wishes that in the future the competition could help its singers even more and in a more comprehensive way, also in between the competitions.
"The competition is personalized in Mirjam Helin – a great human being who gave so much of her own life to others. I hope the competition will continue to support these young singers the way Mirjam did – that is our role."
Text: Auli Särkiö-Pitkänen
Photo: Heikki Tuuli