Enjoying yourself on stage, off stage – interview with Elaina Moreau and Jaeil Kim
23 May 2019
Tonight we will find out who's going to make it to the second round. In the meantime, we talked with soprano Elaina Moreau and tenor Jaeil Kim.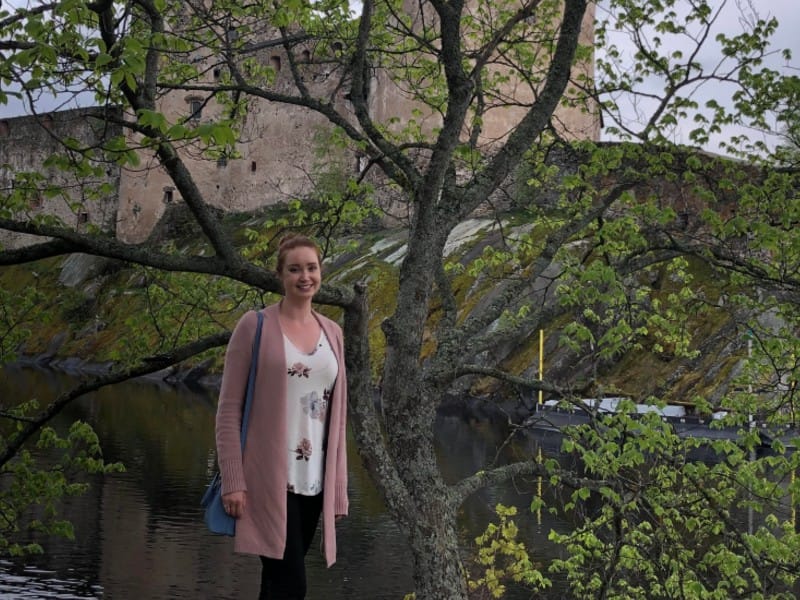 "It was a dream come true", exclaims Elaina Moreau when asked how she feels about being back to Finland. The Canadian was also competing in the 2014 Mirjam Helin competition. She was overjoyed to be accepted again among a record number of applicants.
Last time Moreau (b. 1989) sang the first aria of Manon in Massenet's opera of the same name. Now she had chosen Manon's aria from a later stage of the work.
"It's funny it worked out that way – to sing an aria where she is much more mature and grown-up", the soprano says brightly.
For her, being again in Finland is special in another way, too. On Wednesday she made a trip to Savonlinna with her parents – the town where her grandmother grew up before emigrating to Canada.
The 2014 Mirjam Helin competition was a hugely inspirational experience for Elaina Moreau.
"It gave me some extra drive to work hard and reach the next level."
She has recently finished a season in the Young Artist Programme of Vancouver Opera and prepares now for some exciting contemporary opera productions in Canada. Massenet's Manon remains her dream role.
Not just hard work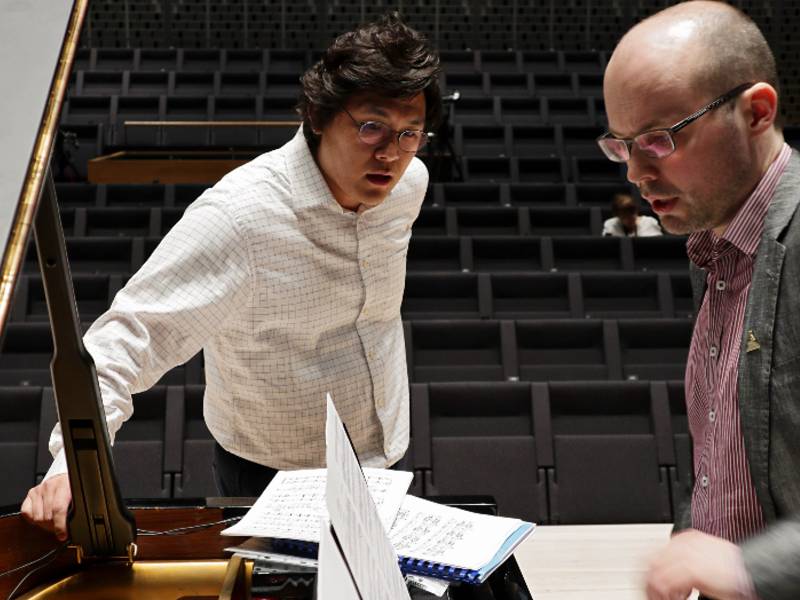 Jaeil Kim (b. 1988) was rather pleased with his first round performance on Tuesday.
"I enjoyed myself on stage", he recalls. "In Korea the vocal technique is valued above all, but I think the most important thing is to be inside the music."
It appears that the positive-minded tenor had no difficulty in tuning into the right performance mood, because he has been sincerely enjoying the Mirjam Helin competition.
"The staff is so friendly, as is my pianist Kirill [Kozlovski] – he's such a great player too! It's nice that we are not only working hard but we have been able to chat in a more informal way as well."
Kim also appreciates the possibility to lodge in a host family and has quickly become friends with his host.
"I have been already cooking something for him, and I hope that I could cook some real Korean food before leaving."
After his studies in Munich, Kim is now a member of the young artist programme of the Frankfurt Opera. He has been given a lot of responsibility on stage and has been developing fast.
"I enjoy opera, but I especially love lieder", the tenor says enthusiastically. If we makes it to the second round, he will perform Beethoven's cycle To the distant beloved in full.
Kim thinks that vocal competitions typically presuppose certain voice types.
"But in Mirjam Helin you need to present many kind of tone colours, both dark and light. That is why I applied for this competition and I feel it has suited me well."
Text: Auli Särkiö-Pitkänen
Photo of Kim and Kozlovski: Heikki Tuuli