The future of the music profession depends upon our readiness for cooperation
19 June 2021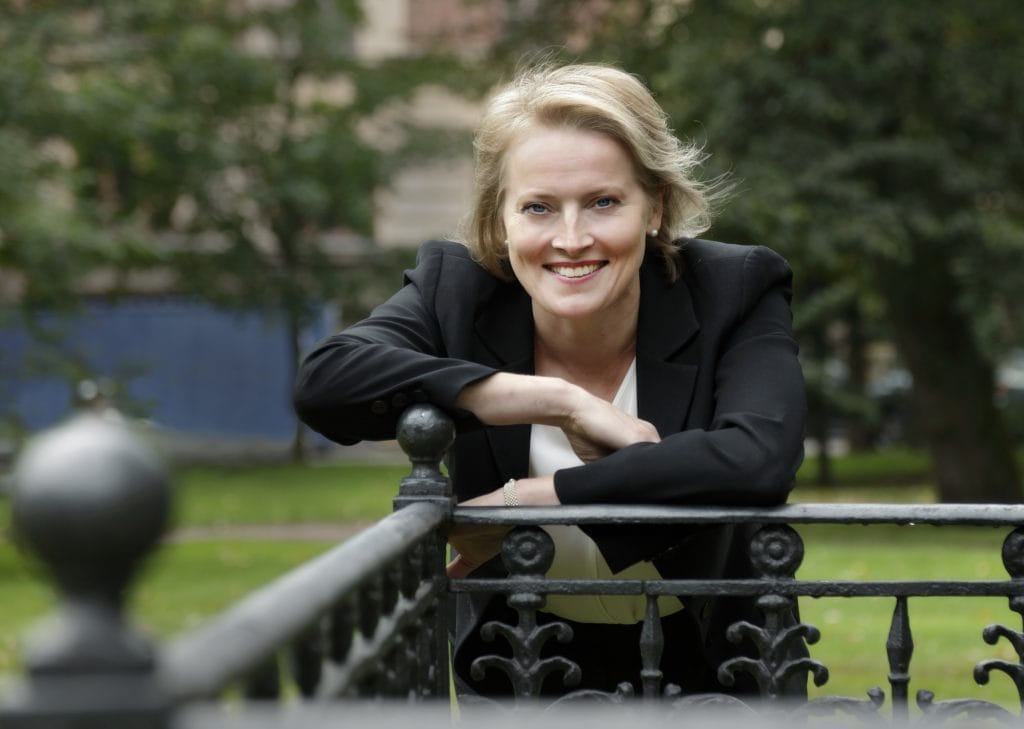 Music events all over the world have been forced to reassess their work practices and consider what the future holds in the post-pandemic era.
For many organisations, the restrictions placed on live events have become a veritable struggle for survival, and one that not every organisation has survived. Countless competitions have been postponed, while others have striven to carry on using a variety of digital and technical solutions.
At Tromp Percussion Eindhoven, competitors performed in their home cities while their holograms were projected into the competition venue, where a chamber orchestra accompanied them on stage. The event was streamed both to the audience and the panel of judges.
It seems, thankfully, that at least some good has come out of this challenging situation.
By all but entirely replacing physical encounters, virtual events have increased interaction between competitions and performers and brought musical organisations closer together. Furthermore, it has been possible to bring other partners in the music profession, such as managers and concert organisers, into the conversation too.
Marja-Leena Pétas-Arjava, Executive Director of the Mirjam Helin International Singing Competition, sees this as a positive development: "When more people are involved in discussions about the music profession's shared challenges and opportunities, we have a greater chance of finding sustainable solutions that benefit everybody."
—
Not only has Pétas-Arjava been the primus motor of the Mirjam Helin International Singing Competition for many years, she has also served as vice chair of the board of the World Federation of International Music Competitions (WFIMC). She works constantly in close collaboration both with networks within the music profession but also more broadly with many international umbrella organisations in other fields of the arts.
The WFIMC is viewed as a gold standard of excellence for music competitions, because only classical-music competitions of the highest artistic calibre are accepted as members, and member competitions must adhere to WFIMC's terms and conditions. At present, 108 competition organisations are members of WFIMC.
"There is no inherent value in holding a competition; the value must come from elsewhere," says Pétas-Arjava.
The mission of the Federation's members is to find the best practitioners in each instrumental category, to present them to the music world and international audiences, and to provide young performers with support in the early stages of their career.
It is clear that a greater than usual number of young performers are applying to competitions at present, largely because throughout the pandemic there has been a distinct lack of work opportunities and, thus, competition for opportunities to perform has become fierce.
Competitions streamed online can help performers reach a sizeable global audience, and the tools that competitions offer to help performers establish their career are now more necessary than ever before. Furthermore, practicing a competition programme can help a performer maintain motivation and the hope of success as a performing artist.
"It's no longer enough for us to simply hand the winners a cheque and bid them farewell. We have to provide them with the kind of services that used to be the preserve of managers: media training, coaching for PR events, exposure online and through social-media channels, recording contracts and performance opportunities," Marja-Leena Pétas-Arjava explains.
"As I see it, competitions serve as a bridge between music education and the professional world. We should consider what kind of artists are being educated and prepared to enter this field, and what kinds of skills these future artists will require."
—
Many organisations in the music profession are beginning to consider their own role within the musical ecosystem more actively. Pétas-Arjava believes that competition organisations should take greater responsibility too.
The most important principles behind the International Mirjam Helin Singing Competition are accountability, integrity, and fostering a sense of community. The aim is always to ensure that the competition experience is as constructive and inclusive as possible.
The reputation of Finnish music competitions did not come about by accident, but rather as a result of sustained, resolute work.
"In the course of my work with numerous international organisations, I have learnt to value the Nordic way of thinking and acting," says Marja-Leena Pétas-Arjava. "There are times when I am genuinely taken aback when the values and ethics that here we perhaps take for granted are undermined."
As chair of the Federation, Pétas-Arjava would seek to foster greater lines of communication between partners in the music profession and to assume a clearer stance on current issues. The creation of a shared exit strategy from the pandemic is essential for music competitions too.
An international federation can only rarely help with local challenges, but collegial support and creative solutions can and should always be offered to competition organisers. International competitions already talk openly about the need for accountability, and ecological considerations are also topical and important.
"Can we really return to a world where artists travel from one side of the planet to the other for the preliminary rounds of a competition or for a single performance?"
Across the world, the music community shares great concern for the future. How will talented young musicians find employment in the years to come? How can we help cultivate sustainable artistic careers? How should we support those structures, infrastructures and funding models that have so suffered through the course of the pandemic?
In Finland, the question of how best to rebuild the culture sector is already the subject of discussion at the Ministry of Education and Culture and in projects spearheaded by the University of the Arts and Kulta ry, an umbrella organisation representing Finnish arts and cultural associations. It remains to be seen whether practitioners within the arts will be able to step out from the often parochial concerns of special interest groups towards more realistic and achievable alternative solutions.
The questions facing the art and music industries are considerable, but through creative cooperation and leadership it will be possible to solve them.
"It is imperative that we believe in our ability to meet these challenges head-on," says Marja-Leena Pétas-Arjava.
Photo: Heikki Tuuli