Stefan Astakhov in interview
30 May 2019
The men's 1. prize winner of the 2019 Mirjam Helin Singing Competition captivated the audience with his musical talents and intensely expressive performances.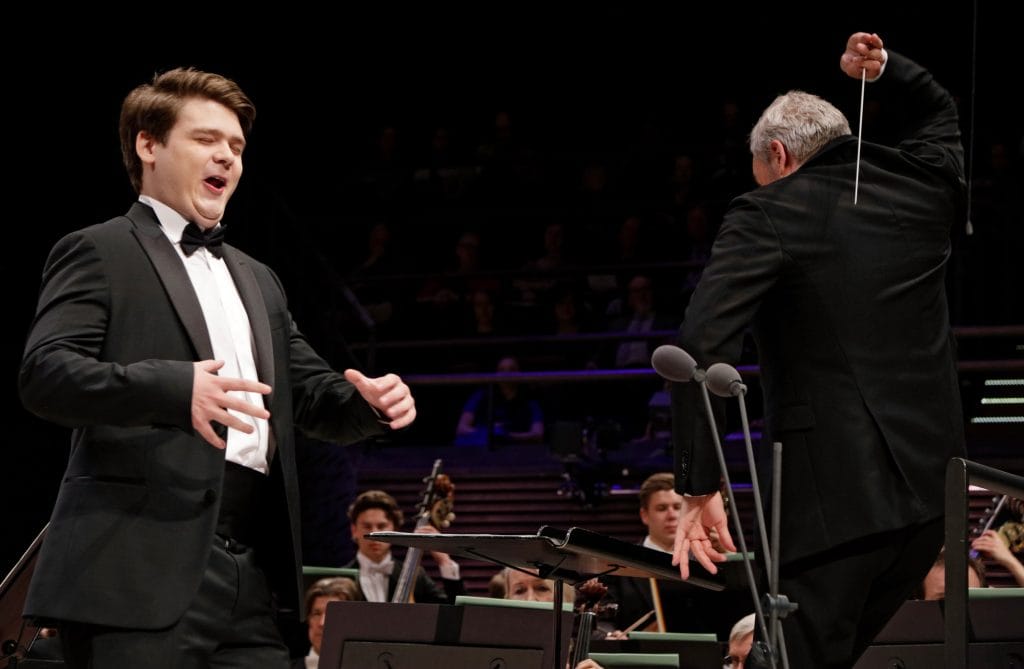 The German baritone has already a lot of experience in competitions, and quite a few prizes too, even though he's only 21 of age.
"Of course I wanted to apply to this competition, it's very famous. But I was not at all sure I would be accepted", Stefan Astakhov says the day after the final.
He was actually surprised he was chosen to the final.
"There's only four men in the final, so I thought, well, I'm going home", he smiles. The place in the final was a win in itself, so the final performance felt very relaxed and enjoyable. Astakhov also expresses his warm admiration to the Finnish Radio Symphony Orchestra and the conductor Hannu Lintu.
Astakhov comes from a family of musicians and has always wanted to be a singer. He also studied violin, cello and piano and says that instrumental studies have been helpful in training the ear and contributing to his musical skills.
Stefan fell in love with vocal music listening to his father, the operatic bass Roman Astakhov. As a four-year-old he was fascinated by Prince Gremin's aria from Eugene Onegin and wanted to perform it himself – transposed.
"This was my first appearance on stage", he laughs.
Stefan feels grateful towards his parents, both of whom have guided and supported him in the world of music. The whole family, including his younger brother, were with him in Helsinki through the competition.
"I'm not Stefan anymore"

I funny coincidence led Astakhov to Poland where he's now finishing his studies in Wrocław and as a member in the Opera Studio of the Polish National Opera. What about the future? The 21-year-old baritone doesn't want to think too much of it. His goal is to have a long career and to stay healthy.
"I would become tired if I only sang one type of music. I want to do a lot of different things", he says calmly and starts to tell about the world of lieder: songs in different languages must be approached differently, and the poems of different time periods also need to be studied in various ways. In the semifinals, Astakhov actually performed songs in seven different languages, from Swedish to Yiddish.
He is particularly drawn to the composers of the early 20th century, such as Szymanowski and Scriabin. Shostakovich counts among his all-time favourites, too. Whatever the musical style, Astakhov enjoys playing out the story of a character.
"I like to have fun on the stage, to turn into this other person. I leave everything behind, I'm not Stefan anymore."
In the final he took on the characters of Billy Budd (in the Britten opera of the same name) and Figaro (in Rossini's Il barbiere).
"I feel they are very suitable for my voice right now. Yes, they are my dream roles at the moment."
Text: Auli Särkiö-Pitkänen
Photo: Heikki Tuuli