An "All Singer Panel" jury – a constellation of experience and personalities
22 May 2019
Some of the greatest singers of our time come together in the prestigious jury of the VIII Mirjam Helin Singing Competition. On Tuesday we met two of them.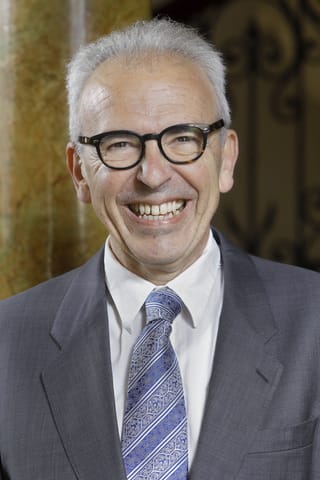 François Le Roux is a regular guest in competition juries, but this is the first time he works in a jury where every member is a singer.
"It is rare that eight singers can be together in an occasion like this. It's something new and exciting", says Le Roux. The French baritone has been to Finland many times, performing in the Finnish National Opera, at music festivals and giving masterclasses.
With its challenging programme, the Mirjam Helin competition can reveal both versatile singers and specialised voices. Le Roux remarks that already during the first day both could be heard, in remarkable ways. However, the jury is not looking for some particular abilities. According to Le Roux, they are rather on the lookout for some special talent to emerge.
"Every singer is a constant learner, but you can feel it when somebody really captures your attention", he says.
Le Roux emphasizes that a music competition is not a goal in itself, but a mean to achieve something: to have yourself judged, a stage in a longer path, a new opening, an occasion to set your course. What advice would he like to give aspiring singers?
"When you are determined that you have something to give as an artist, don't be let down even if you don't win. Be an optimist!"
Singing is communication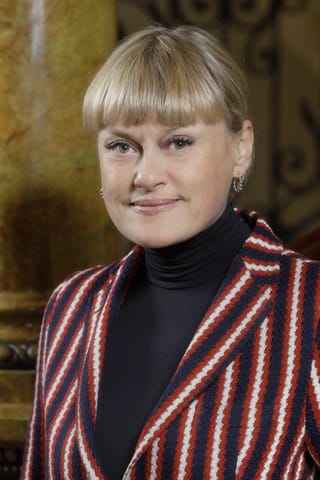 Mezzosoprano Vesselina Kasarova has only little time to participate in competition juries as she is still active in her career as a singer. She is impressed by the quality and high standard of the Mirjam Helin competition.
"It is an unbelievable competition. This jury has some magnificent personalities. Everyone brings something important to it, different experiences and opinions."
Most of all, however, she is pleased with the keen competition audience. She highlights the social and emotional dimension of singing: the art of singing is about communication with others. She also thinks that for a young singer to prosper, it is crucial to have the right people around you. Kasarova points at a flower vase on the table.
"A flower needs a right type of water. The conditions have to be right for a young singer."
According to Kasarova, to become a singer is not only about the voice.
"What is important is what you do with your voice. In addition, you need intelligence, intuition, musicality…"
The secret for a strong career lies in personality, says the mezzosoprano.
"You have to be true to yourself as a human being."
Text: Auli Särkiö-Pitkänen
Photos: Heikki Tuuli